IN MEMORY WE TRUST
:
Solo Show: René Tavares
Past exhibition
In its 5t
h year of existence, THIS NOT A WHITE CUBE expands its international presence with the opening of a new space in Lisbon (Chiado), on may 27th.
To mark the occasion, the gallery will simultaneously present in its two branches - in Lisbon and Luanda - a solo exhibition by René Tavares.
"In Memory We Trust" promotes a reflection around the notions of memory, history, tradition, heritage, and miscegenation.
The show includes more than 30 works produced between 2012 and 2021, many of which have never been shown before. It displays two distinct sections – divided between Lisbon and Luanda – with a large variety of media ranging from painting to drawing, including photography and installation.
At the Angolan centre, the artist explores the themes of migration and heritage that have been, over the years, a consistent motor of innovation and creativity in his artistic production. At the Portuguese centre he gives greater expression to themes such as memory and cultural heritage.
"In Memory We Trust" challenges us, placing us between the critical revision of a dystopian conception of the identity of the African continent and the need to affirm a renewed vision of the various Africas that Africa encloses within its borders and in the diaspora.
---
TCHILOLI UNLIMITED ♦ BOOK LAUNCH ♦ MAY 27, 4PM - 9PM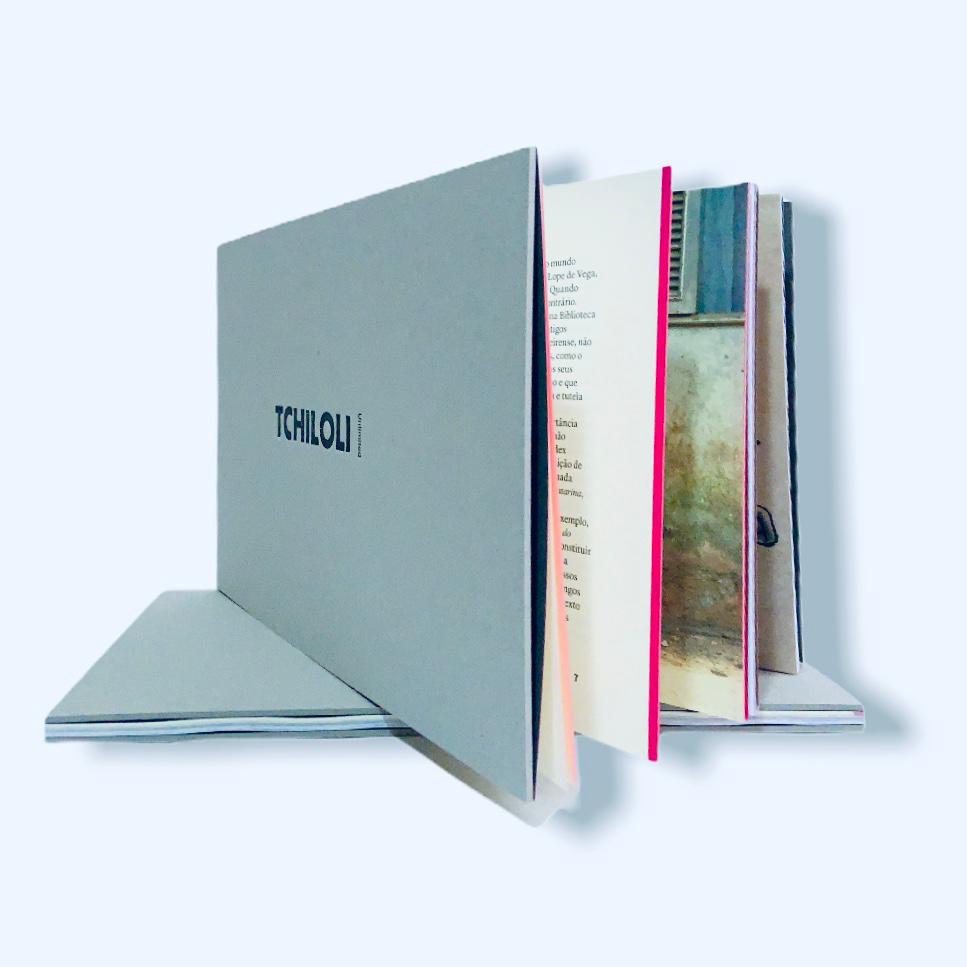 In the context of the inauguration, the book "
Tchiloli Unlimited" by René Tavares
will also be launched.
The edition contains a
preface by José Eduardo Agualusa
and presents cross-looks on the historical, social, and aesthetic aspects existing in this popular play of São Tomé and Príncipe.
It also has important contributions by Ana Nolasco (researcher in aesthetics/philosophy) who establishes the connection between Tchiloli and contemporary art in the African context, Luisa Paollineli (lecturer at the University of Madeira), Ângelo Torres (actor/director), Adelaide Ginga (curator) and Manuel Carvalho (actor).

Bookings can be made online at the gallery's site: